Sad Whatsapp Status in Hindi. Check the best Hindi sad WhatsApp status. Sad love quote Hindi, very sad status in Hindi and more sad images status. Sad love Status 2020.
Hey guys, Check the collection of 'Sad Whatsapp Status in Hindi' and put it on your Status and share it with others. These sad status in hindi for life, sad status in Hindi for love, sad pictures with status, very sad status in Hindi, etc. will help you to express your emotion.
Hello dosto agar aap sad whatsapp status hindi dhund rahe toh aap yeha sad pictures with status, sad love status in hindi, aadi ke collection dhek shkte hain aur use apne status par laga shkate hain.
हिंदी व्हाट्सएप सैड स्टेटस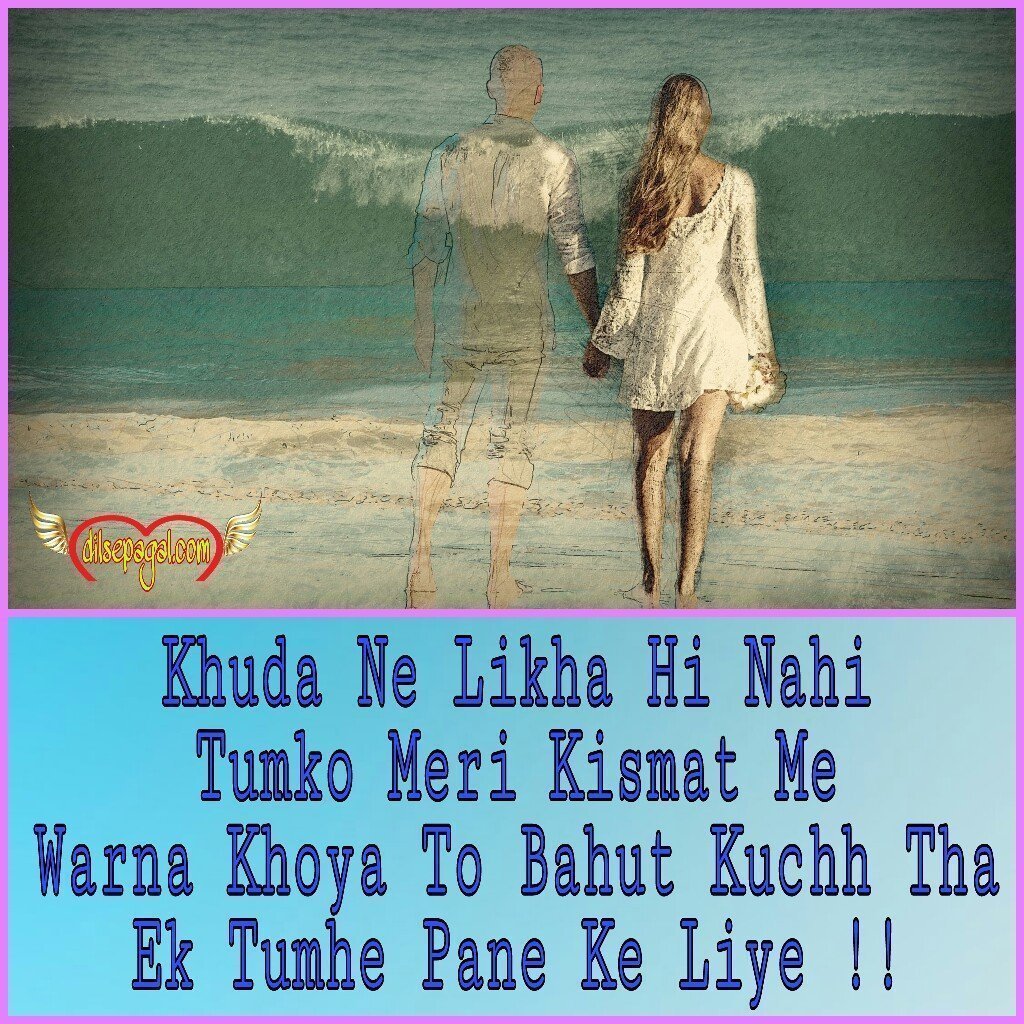 खुदा ने लिखा ✍️ ही नहीं तुमको ? ? मेरी किस्मत में, ?
वरना खोया तो बहुत कुछ था एक तुम्हें पाने के लिए… ?
Khuda ne likha hee nahin tumako meree kismat mein,
Warana khoya to bahut kuchh tha ek tumhe paane ke lie…

Hindi sad WhatsApp Status
किसी से हद से ज्यादा उम्मीद लगाओगे तो…
एक दिन उस उम्मीद के साथ खुद भी टूट जाओगे… ?
kisi se had se jyaada ummeed lagaoge to…
ek din us ummeed ke saath khud bhee toot jaoge…
जरा मुस्कुराना ? भी सिखा दे ऐ जिंदगी…
रोना ? तो पैदा होते ही सीख लिया था !!! ?
Jara muskuraana bhee sikha de ai jindagee…
Rona to paida hote hee seekh liya tha !!!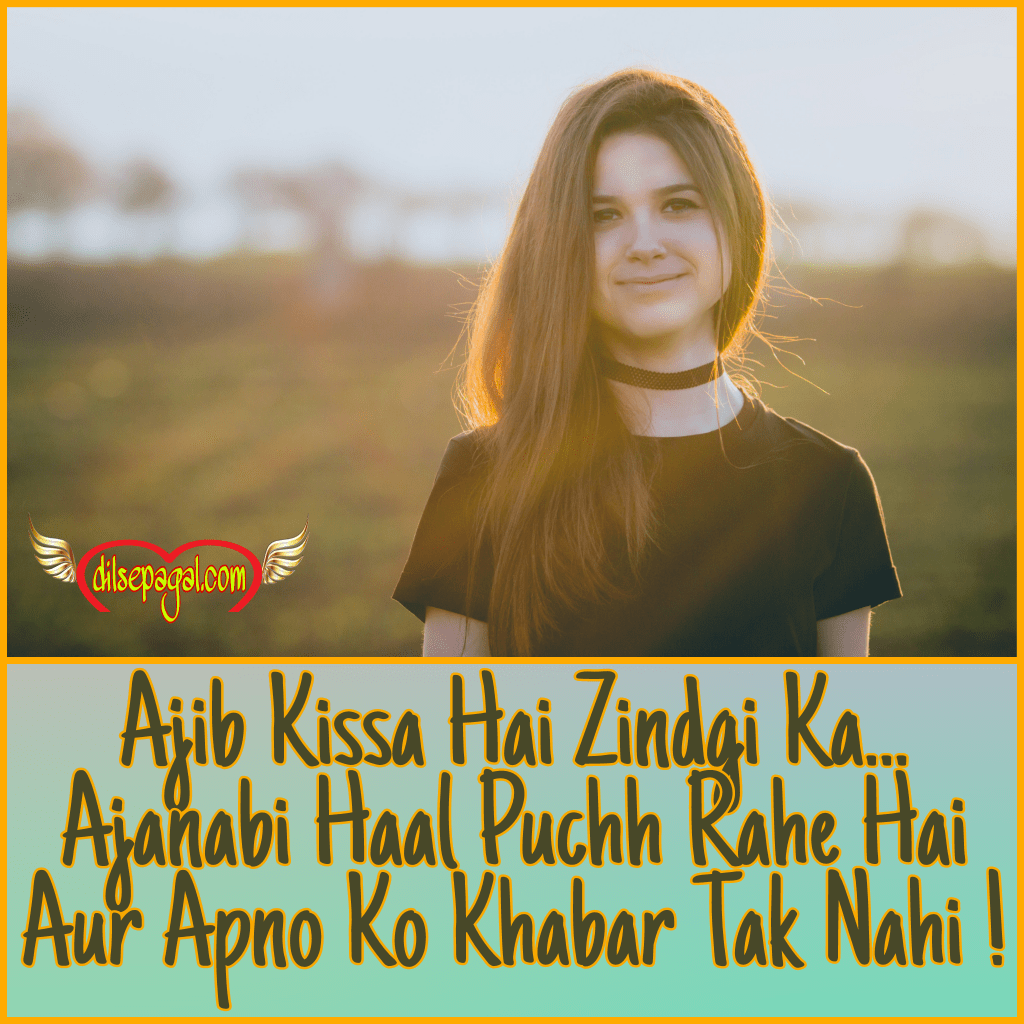 अजीब किस्सा है जिंदगी का… ?
अजनबी हाल पूछ रहे हैं और
अपनों को खबर तक नहीं… ?
Ajeeb Kissa hai Zindagi ka…
Ajanabee haal poochh rahe hain aur apno ko khabar tak nahin…
Sad Whatsapp status Hindi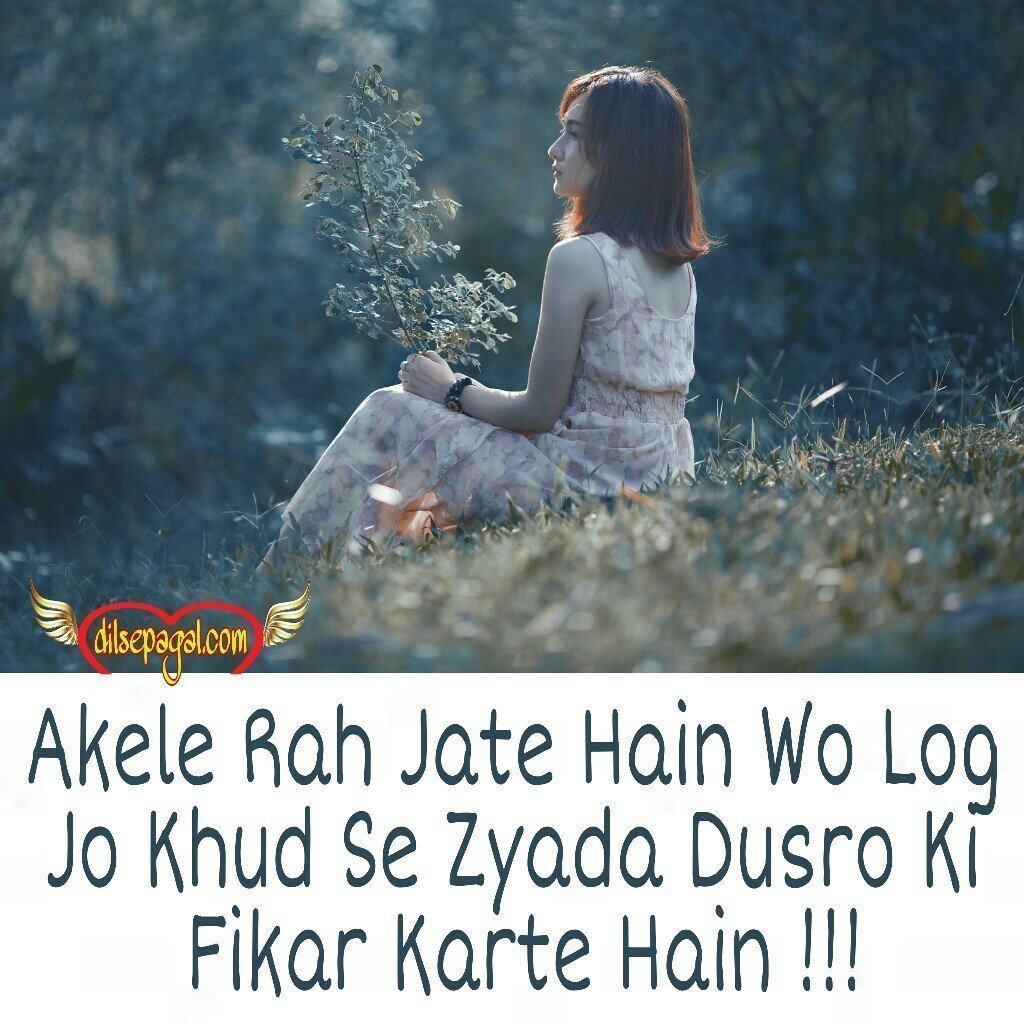 अकेले रह जाते हैं वह लोग जो खुद से ज्यादा दूसरों की फिक्र करते हैं | ?
Akele rah jaate hain vah log jo khud se jyaada doosaron kee phikar karate hain..
अपना दर्द सबको नहीं बताएं क्योंकि सबके घर में मरहम नहीं होता,
मगर नमक हर एक के घर होता है…! ?
Apana dard sabako nahin bataen kyonki sabake ghar mein maraham nahin hota,
magar namak har ek ke ghar hota hai…!

Sad Love Quote Hindi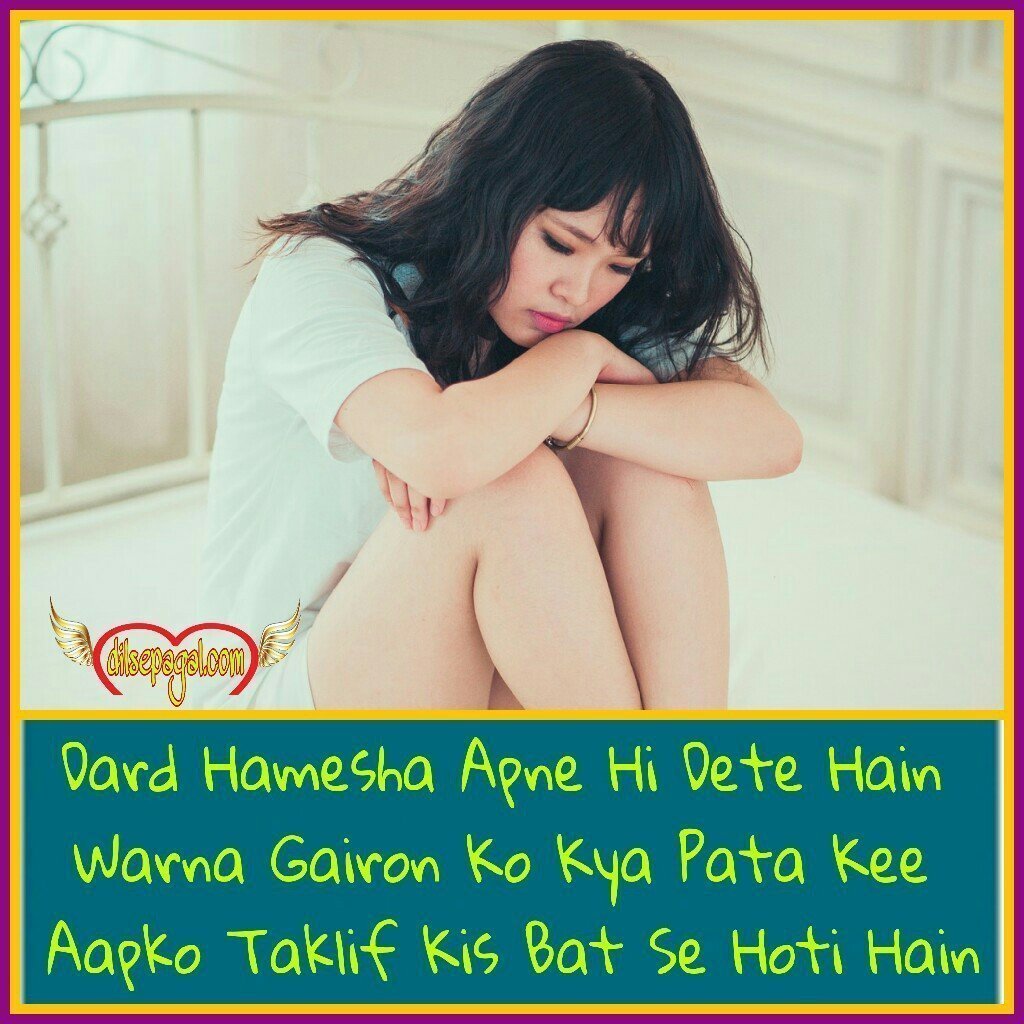 दर्द हमेशा अपने ही देते हैं वरना,
गैरों को क्या पता कि आपको तकलीफ किस बात से होती है… ?
Dard hamesha apane hee dete hain warna,
gairon ko kya pata ki aapko takleeph kis baat se hotee hai…
झूठ बोलकर भरोसा तोड़ने से अच्छा है कि सच बोलकर रिश्ता तोड़ लिया जाए …
रिश्ता फिर जुड़ जाएगा पर भरोसा कभी नहीं जुड़ता… ?
Jhooth bolakar bharosa todane se accha hai ki sach bolakar rishta tod liya jae …
Rishta phir jud jaega par bharosa kabhee nahin judta…
Also Check more status:
Breakup Status 
Friendship Status 
Love Status 
Sad Status in Hindi for Life
जिंदगी में जो भी हासिल करना हो उसे वक्त पर हासिल करो,
क्योंकि जिंदगी मौके कम और धोखे ज्यादा देती है…!

Jindagee mein jo bhee haasil karana ho use waqt par haasil karo,
kyonki jindagee mauke kam aur dhokhe jyaada detee hai…!
Sad love status in Hindi
कभी कभी हम किसी के लिए इतना जरूरी भी नहीं होते…
जितना हम सोच लेते हैं |

kabhee kabhee ham kisee ke lie itana jarooree bhee nahin hote…
jitana ham soch lete hain.
Sad Images Status
सपना कभी साकार नहीं होता, ?
मोहब्बत का कोई आकार नहीं होता,
सब कुछ हो जाता है दुनिया में… ?
मगर दोबारा किसी से सच्चा प्यार नहीं होता |?

sapana kabhee saakaar nahin hota,
mohabbat ka koee aakaar nahin hota,
sab kuchh ho jaata hai duniya mein…
magar dobaara kisee se sachcha pyaar nahin hota.
I hope you like the 'Hindi Sad WhatsApp status'. if you still need more sad WhatsApp status or sad quote in Hindi, let us know in the comment section and we will update more collection of sad status in Hindi.