Hug Day Wishes. Hug day picture. Here is the best collection of hug day messages, pics of happy hug day, happy hug day wishes quotes and happy hug day status.
Hug Day is the fifth day of the Valentine week. This day is very popular and one of the best time in the Valentine week. The Hug day is celebrated on 12th of February just a day after Promise Day and a day prior to Kiss Day. In this day couples, friends, boyfriend and girlfriends hug each other, which shows their love and care. Hug Day comes with lots of love, care and benefits as a single hug can solve lots of problems and you get time to express your love. You can simply hug your loved ones and feel the best time which doesn't come every day.
You can start the hug day with a beautiful message, status and wishes. So, we have a collection of the best hug day wishes, hug day messages, hug day picture and more to help you out with best wishes and compliment in this hug day.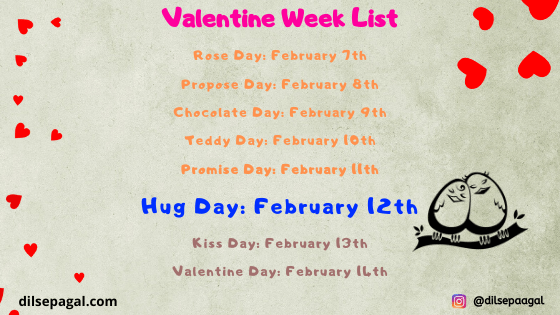 Nothing to say just wanna hug you…
Happy Hug Day…!
Sometime we need only one thing to express our love…
One single hug.
Happy Hug Day…!
A single hug shows love, care, friendship, strength…
Happy Hug Day…!
The only solution to the big problem,
Hug them and forget all the pain.
Happy Hug Day.
Happy hug day quotes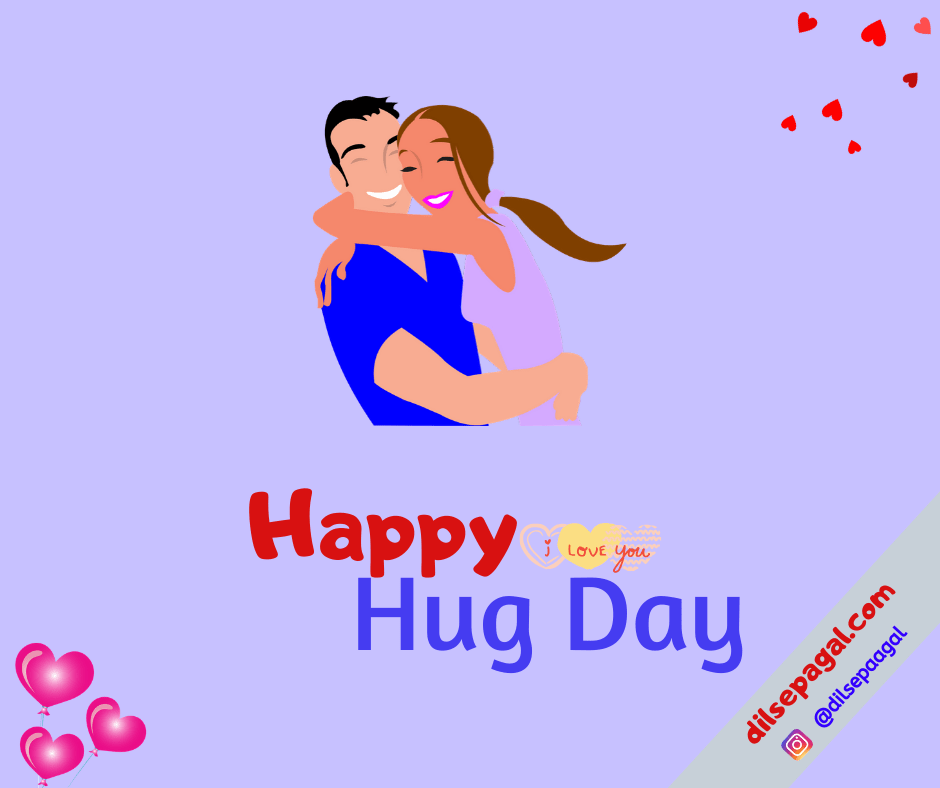 My arms are always open to hug you tightly.
Happy Hug Day
A loving hug to your love is the best way to say you love her.
Happy Hug Day…!
Are you in love, then just hug your partner and express your love…
Happy Hug Day…
I want to tell you with a warm hug that my love towards you is real.
Happy hug day!
If you don't find any way to express your love…
Just hug your love…
Now you don't need to express, just feel it…
Happy Hug Day…
Happy hug day pic
A warm hug for my cute lady…
Happy Hug Day…!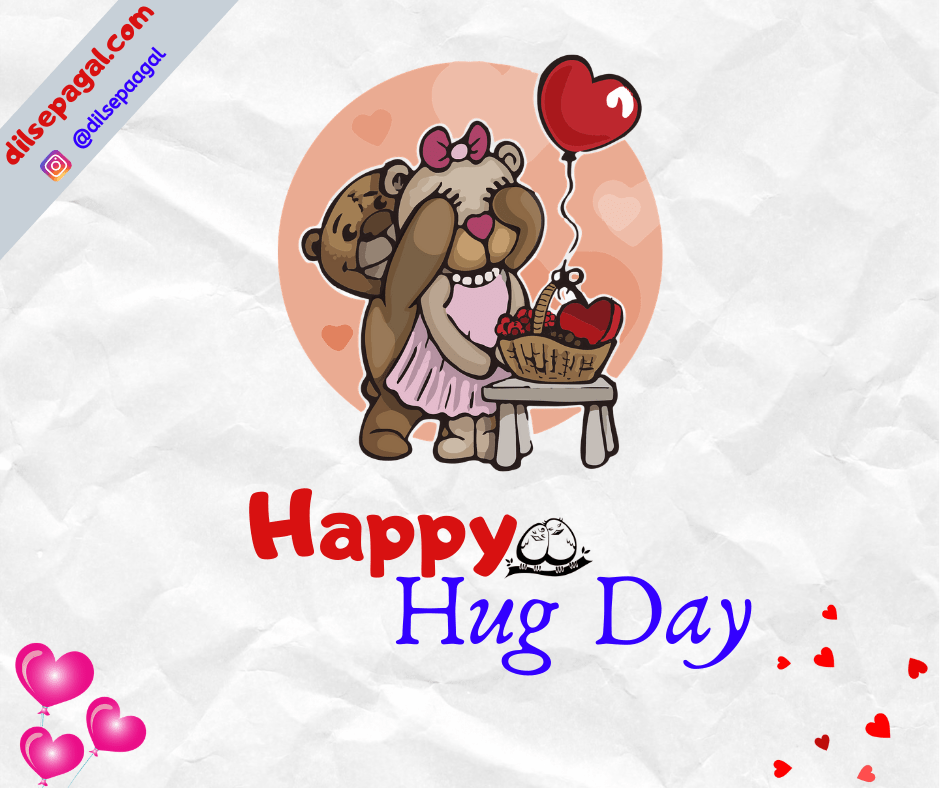 Hug day quotes in Hindi
Jab koi aapse ruth jaye to use gale laga lo…
Kyunki ruthne wale toh bohot hain par gale lagane wale bohot kam…
Happy Hug Day…🤗
Also Read:
Teddy Day wishes and status
Promise Day wishes and Quotes
Crazy Hug day wishes
Chup chap mere pas aao aur hug karo fir ghar jao…
Happy Hug Day…
Khade Khade kya dhek rahe ho, Just hug me yaar…
Love You…
Happy Hug Day.🤗🤗
Hug day quotes for boyfriend
Aaj hug day hain aur muje avi tak ek message nai aya…
Reply kro ya kan ke niche ek lagau…
Happy Hug Day.
I hove you liked the hug day wishes. So don't waste your time simply share it with you love and friends.